Domestic Infant Adoptions
"Pure and undefiled religion in the sight of our God and Father is this: to visit orphans and widows in their distress, and to keep oneself unstained by the world."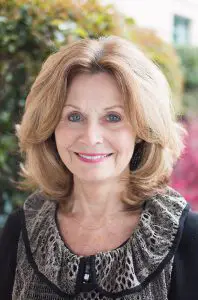 No joy can quite match the wonder of holding your new infant for the first time. At An Open Door, we've been privileged to make that moment possible for over 1,400 couples who have adopted infants.
An Open Door helps birth mothers choose the best families for their children. We accept a limited number of couples into our program, which means that the wait times are shorter. Usually couples are matched to a baby in less than a year, while other agencies may take two to five years.
Like any kind of parenting, adopting an infant takes a special kind of dedication. In the US, it is common for 1/3 of couples to experience at least one revocation where a birth mother changes her mind within the 4-day period after placement.
However, through perseverance, couples are ultimately matched with the child they are meant to have. I have seen first-hand the joy that moment brings when parents finally meet the children they have dreamed of. What a wonderful journey!
With joy,
Jane Gilbert, Executive Consultant
Domestic Infant Adoptions
There is nothing quite like the first time you hold your baby in your arms. Perhaps you have dreamed of that day, and now believe it is meant to come to you through adoption.
We are experts in domestic infant adoptions. Since 1987, we have placed more than 1,400 babies with loving Christian couples. We are committed to providing the best care not just for our birth mothers and babies, but also for the couples who set out on the brave journey of adoption.
If you are exploring the possibility of adoption, please call 800-868-6339. We would love to answer your questions.
"Our family is complete. Thank you, An Open Door!"
An Open Door helped us to complete our family. We are so thankful that God used this Agency to bring our child to us.
– Chad and Grace